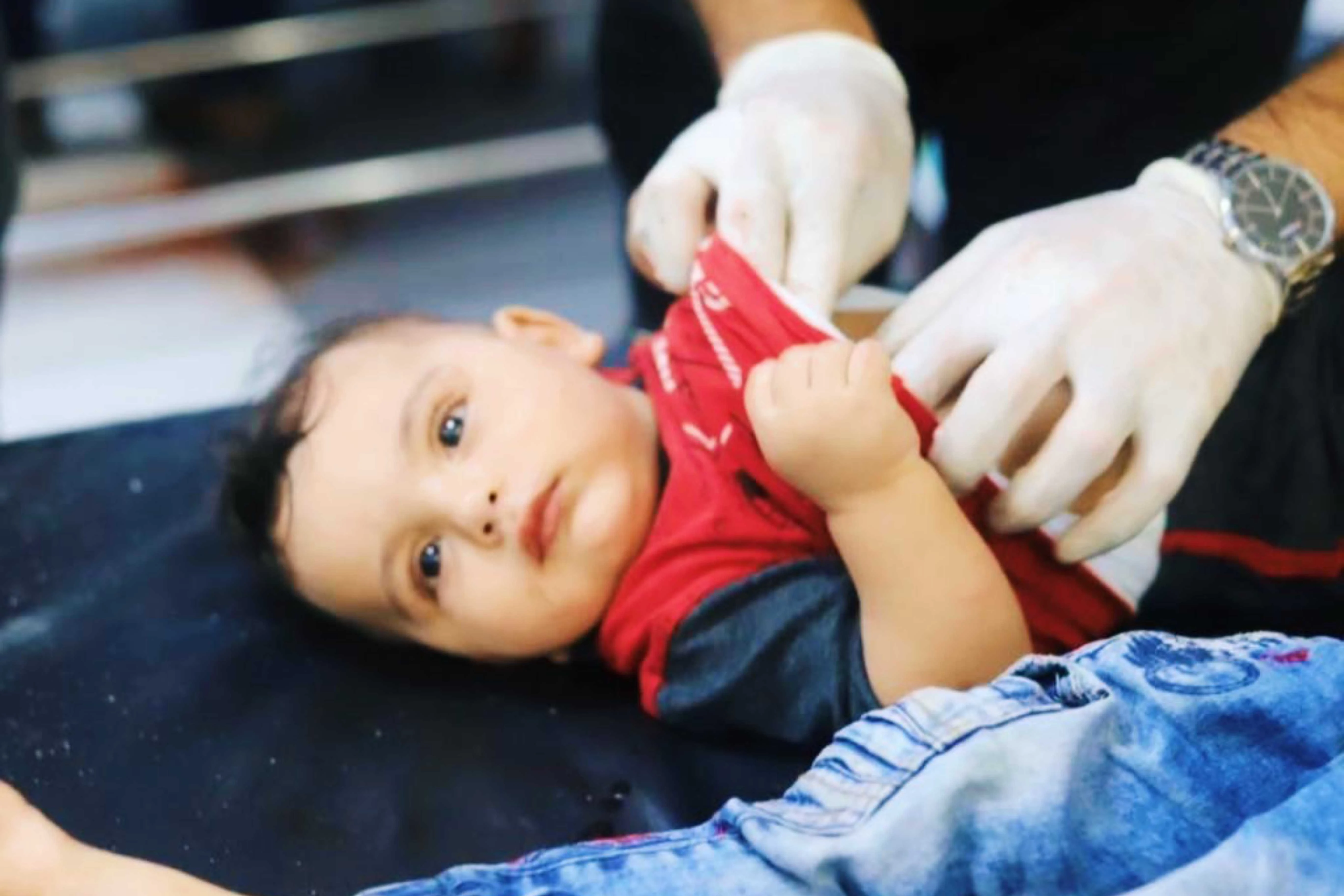 We are on the ground in Gaza, actively distributing aid to thousands through direct supplies within Palestine. Right now, we are providing food packs to 175 families every single day at a cost of £30/day per family. Our team has capacity to support 125 more families, however they do not have the funds to do so. Donate Now >
The current hostilities mean that of the approximately 2 million people living in this densely populated and compact area, over 11,000 Palestinians have been killed including over 4,500 children. In addition, over 30,000 Palestinians have been suffering from injuries and life-threatening wounds, with more than half of these women and children.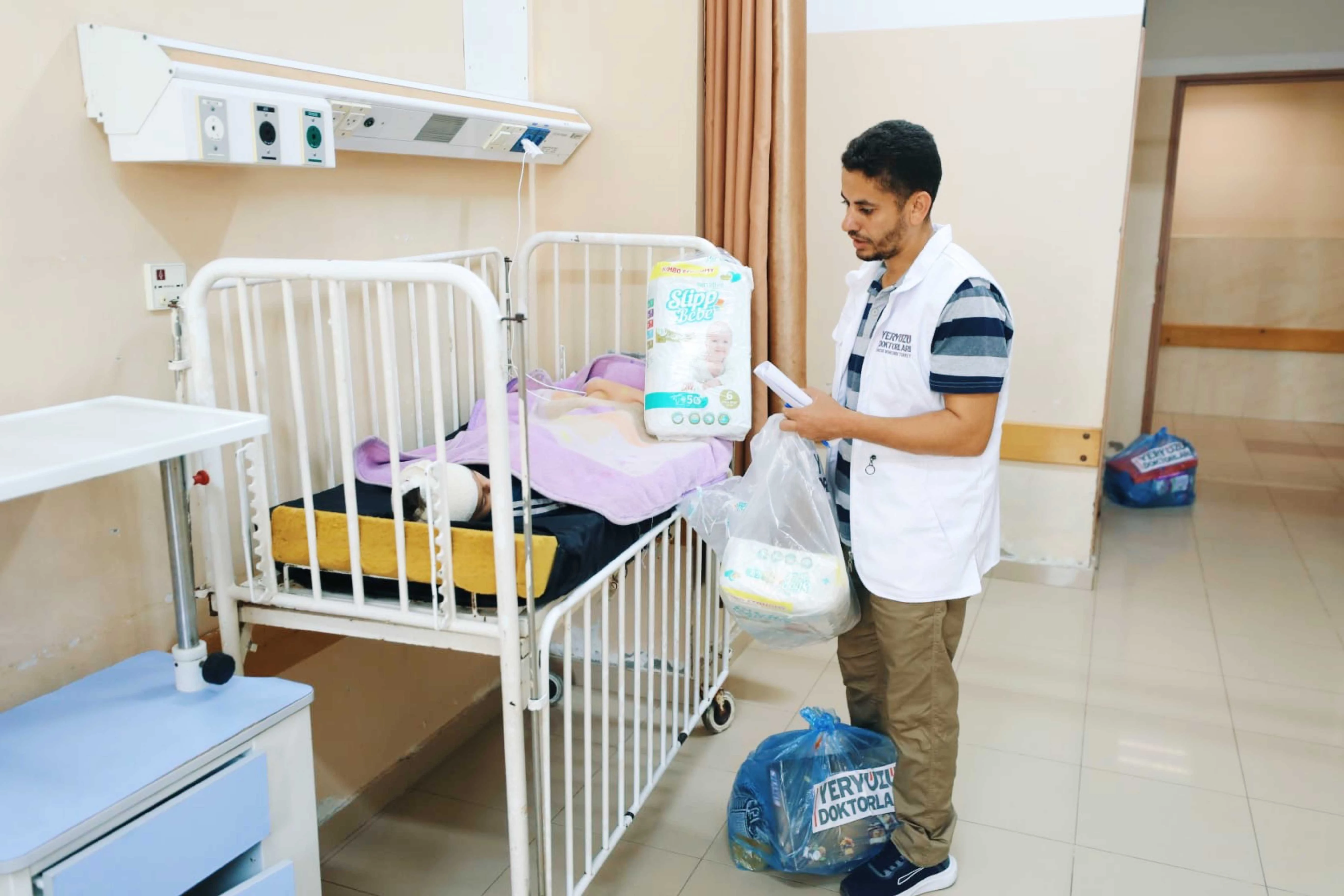 Our team from Doctors Worldwide Turkey have been providing medical care, financial support and equipment in two physiotherapy and rehabilitation centres within Gaza for the past 10 years with a 20-strong team of local Palestinian staff. Despite the recent attacks resulting in damage to our headquarters and rendering the building uninhabitable, our healthcare team has continued to provide support at the Gaza Şhifa Hospital and Indonesia Hospital, where more than 35,000 people have taken shelter.
Since Oct 7, we have:
In Action: